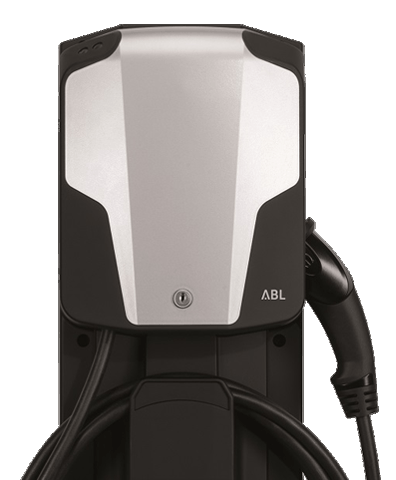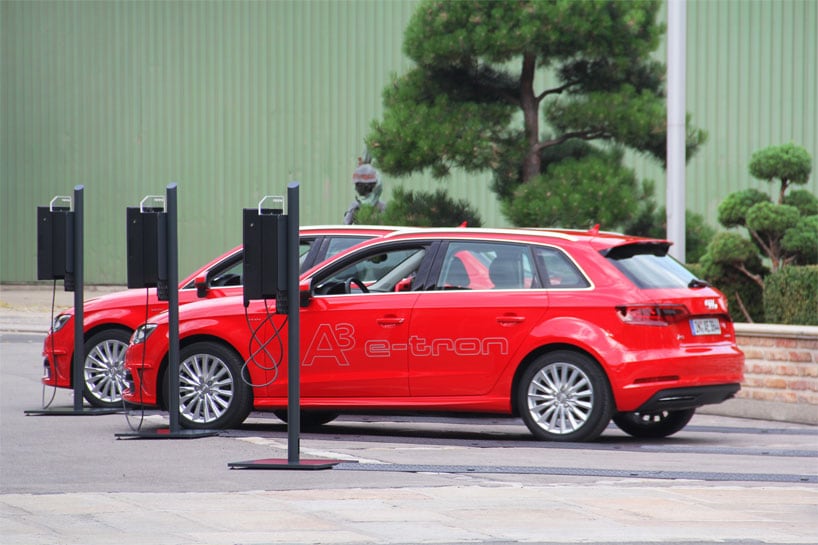 The A3 Sportback e-tron®
Driving change toward sustainability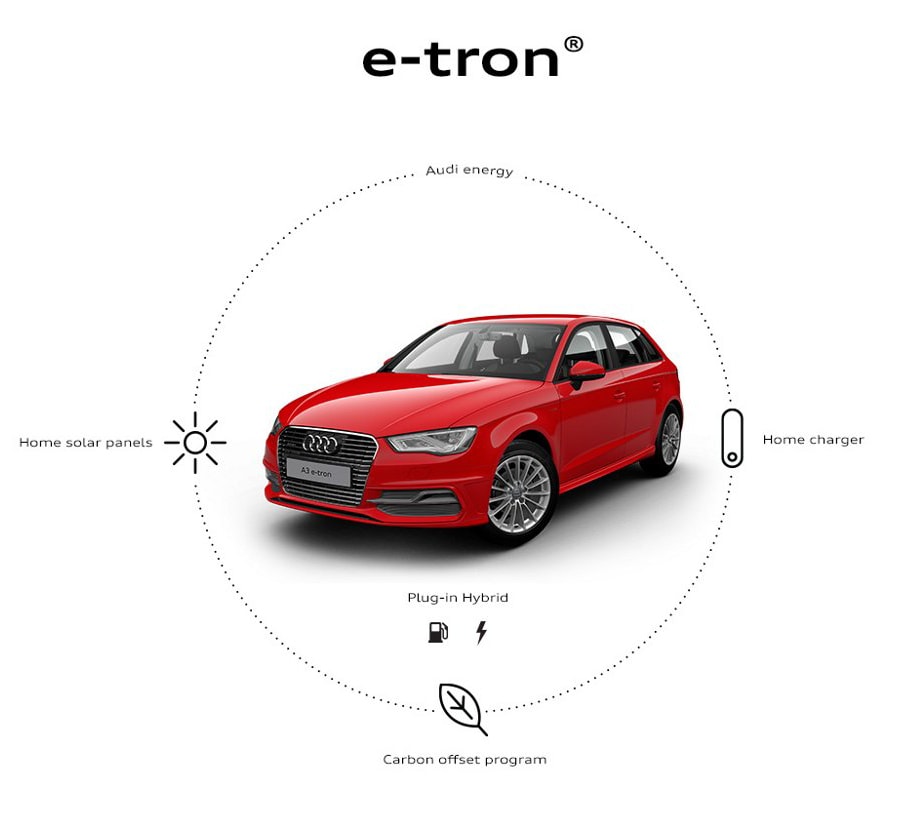 The A3 Sportback e-tron®
1
isn't your average hybrid. It's a plug-in hybrid electric vehicle (PHEV) that combines the sportiness and luxury you expect from an Audi with the benefits of a hybrid.
Coupled with the Audi energy program, which includes a home charger,
2
carbon offset program through 3Degrees,
3
and available residential solar panel installation through a collaboration with SunPower®,solar-panels e-tron® is our comprehensive approach to more sustainable mobility.
The plug-in hybrid advantage
More power to you

The A3 Sportback e-tron®1 can operate on pure electric power, gas power or a combination of the two. The electric motor delivers 243 lb-ft of torque for nearly instantaneous response and an incredibly quiet and smooth drive. Combined with the gas engine, e-tron® delivers an impressive 204 hp for responsive acceleration.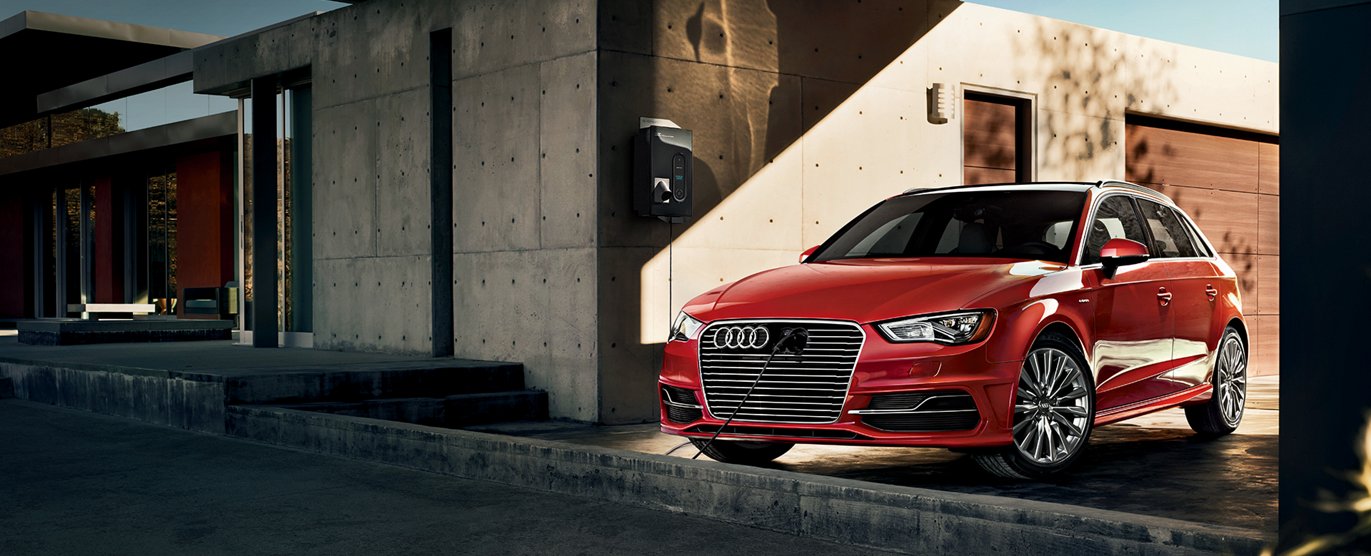 Home charger and solar panel solutions

Take charge of your drive

Committed to sustainable driving, the A3 Sportback e-tron®1 includes a complimentary home charger2 and available home solar panel installation from SunPower®.

Mobile home charger

The included Audi home charger has a 240-volt power supply that allows you to charge your e-tron®1 in as little as 2 hours and 15 minutes and to preheat or precool the cabin as needed. It also doubles as a mobile charger, so you can plug into a 110-volt outlet and get a charge in about eight hours.2

Solar power

Through a collaboration with industry leader SunPower®, e-tron®1 offers access to some of the most efficient solar panels available. The all-inclusive purchase and professional installation program allows you to power your e-tron® - and your home - with renewable energy.4
PremiumAvailable EnginesKey Features
Xenon plus headlights with LED daytime running lights
Panoramic sunroof
Audi advanced key - keyless start, stop and entry5
Parking system plus with rear view camera (front and rear acoustic parking sensors)
Audi drive select

Premium PlusAvailable EnginesKey Features
Full LED headlights
Audi music interface with iPod® integration
Heated front seats
PrestigeAvailable EnginesKey Features
MMI® navigation plus with voice control system6
MMI® touch with handwriting-recognition technology
Bang & Olufsen® Sound System with 14 speakers and 705 watts
Audi active lane assist7
Audi pre sense® front7
[1]A3 e-tron® availability: The Audi A3 e-tron® is available only at participating Audi dealers. [2]Charging hardware: 110/240v charging hardware included with the vehicle. Optional cabinet, installation and wiring costs are extra and will vary. Actual charge time will vary and depends on several factors including battery age and vehicle condition. Battery capacity decreases with time and use. See dealer or Owner's Manual for details. [3]3degrees website: See www.3degreesinc.com/audi for details. [5]Keyless ignition-some Audi models are equipped with a keyless ignition feature. The details as to how the system works can vary, and Audi owners should consult their owner's literature or an authorized Audi dealer if they have further questions about the operation of this feature. Please note that Audi warns against leaving the vehicle unattended with the engine running, particularly in enclosed spaces.  [6]MMI® navigation plus-MMI® navigation plus depends on signals from the worldwide Global Positioning Satellite network. The vehicle's electrical system and existing wireless and satellite technologies must be available and operating properly for the system to function. The system is designed to provide you with suggested routes in locating addresses, destinations and other points of interest. Changes in street names, construction zones, traffic flow, points of interest and other road system changes are beyond the control of Audi of America, Inc. Complete detailed mapping of lanes, roads, streets, toll roads, highways, etc., is not possible, therefore you may encounter discrepancies between the mapping and your actual location. Please rely on your individual judgment in determining whether or not to follow a suggested MMI® navigation plus route. Mapping updates are available at no charge for the first five map updates and are subsequently available on a subscription basis. [7]Driver assistance features-The features discussed are not substitutes for attentive driving. Always check surrounding traffic and use turn signals. Please see Owner's Manual for further details and important limitations.